Our 2024 Cèilidh is Friday, August 2nd!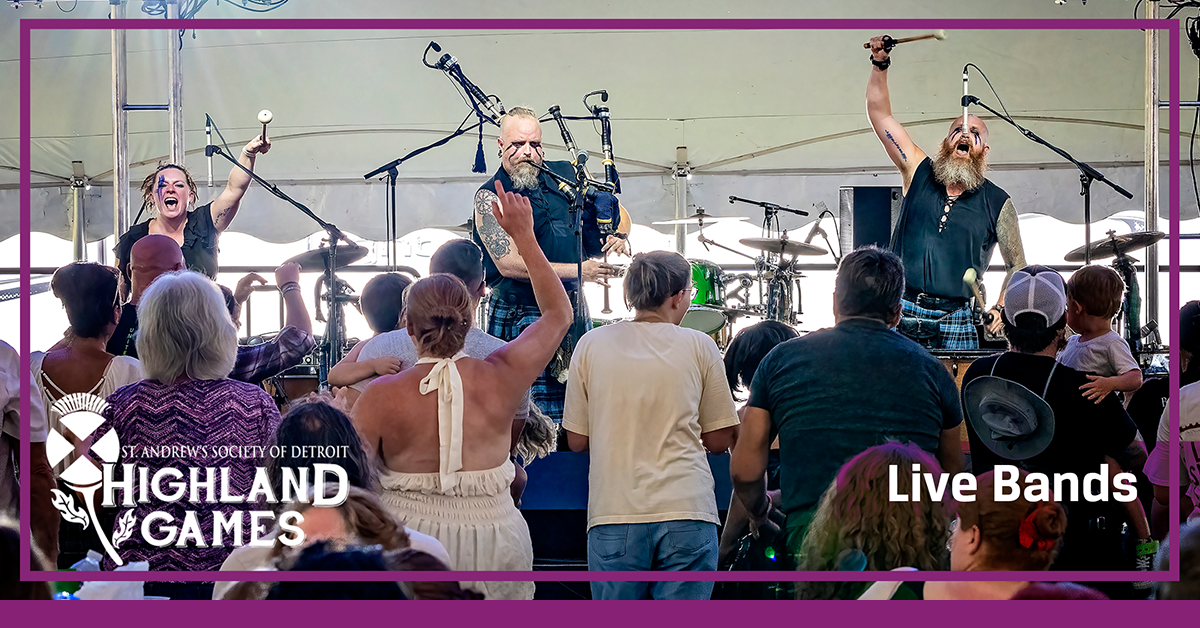 2023 Cèilidh Schedule, Friday, August 4, 2023
Online Sales end on Thursday, Aug 3, 2023
There may be a small quantity of tickets available at the gate on the night of the Ceilidh.
General Admission Ticket required at the Ceilidh on Friday, August 4, 2023 from 5:00 pm – 11:00 pm.
A traditional Scottish Party with live entertainment. It's a party you won't want to miss. Food and beverages available to purchase.
Live performances by Stone Clover, CrossBow, Pictus, and Ironwood. All tickets are non-refundable.
ONE NIGHT ONLY – MUDMEN!  FRIDAY, AUGUST 4TH
August 4th Cèildh Schedule:
6:00 pm Ironwood
7:00 pm Crossbow
8:00 pm Pictus
9:00 pm Stone Clover
10:00 pm MudMen
10:45 pm Encore

Note: This is an adult atmosphere. Must be over 21 years of age and have valid identification to purchase Alcoholic Beverages. 
Questions about the Cèilidh?