2022 Highland Dance Competition Information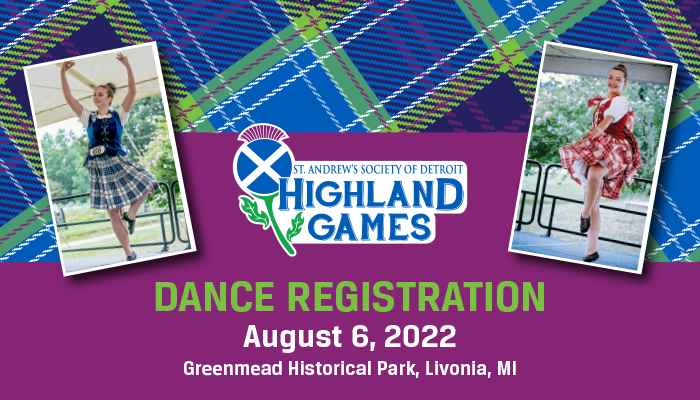 Highland Dance Competition
Saturday, August 6, 2022
8:00 am to 4:00 pm 
Highland Dance Competition
All Dance Entries must be made by July 28, 2022. NO LATE ENTRIES WILL BE ACCEPTED.
ScotDance USA Waiver Form
The combined Assumption of Risk/Day of Competition Waiver must be completed for all adults upon arrival. This waiver requires only one signature and will apply to all family members including the dancer.